Gear List 2011 – Garmin Oregon 450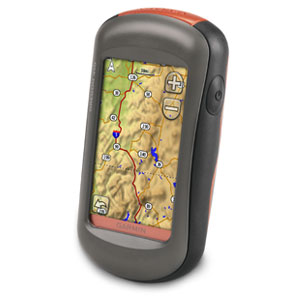 We're all addicted to touch screens – so why not have a GPS with a touch screen as well. In walks the Garmin Oregon 450.
This is the base model of the Oregon line. You can get preloaded maps and a few extras for a few hundred extra bucks as well. So the touch screen is cool, but there are a few other features in this unit that I like even better. First is a 3 axis electronic compass. So no matter how you are holding the unit, it will still tell you which way you need to go. Secondly, and maybe the coolest part of this unit is that it is waterproof. We'll see how it stands up to the abuse and the elements as it is tested this fall in the woods by thousands of hunters, from my experience with Garmin products, I bet it will do great.
So if you're shopping for a new GPS – take a look at this new high tech gadget. The 450 is available in the Cabelas Bargain cave for $349.99.